So one of my goals for the year was to be a more active blogger, well that hasn't happened (yet!)  A couple weeks ago, I was having dinner with my sister's family, and she mentioned she was going to do 31 days of blogging in October.  She said that the topic could be anything and that over 1200 people did it last year.
31 Days is an online writing challenge where we all link up on day one and then write about a topic of our choice every day in October.  After checking out last year's 31 days of blogging, I decided to give it ago this year!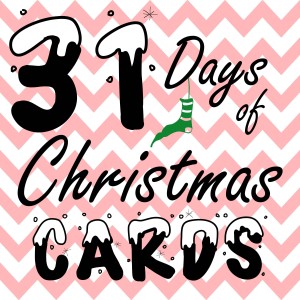 After contemplating for a couple of days, I decided on 31 days of Christmas cards.  Christmas is my favorite holiday to make cards for.  I'll be blogging about cards I made from past years and some I made just this weekend.
To the left you will see the button I've made for this challenge, you will see it on every post relating to the 31 day challenge.  I will also update this page daily with a link to each day.
Here is a link to all the 31 Days participants. My sister's 31 Days of Classical Education can be found here.  I'll start the kickoff of 31 days with an "extra" card.  Thanks for stopping by and can't wait to see what everyone does with this challenge!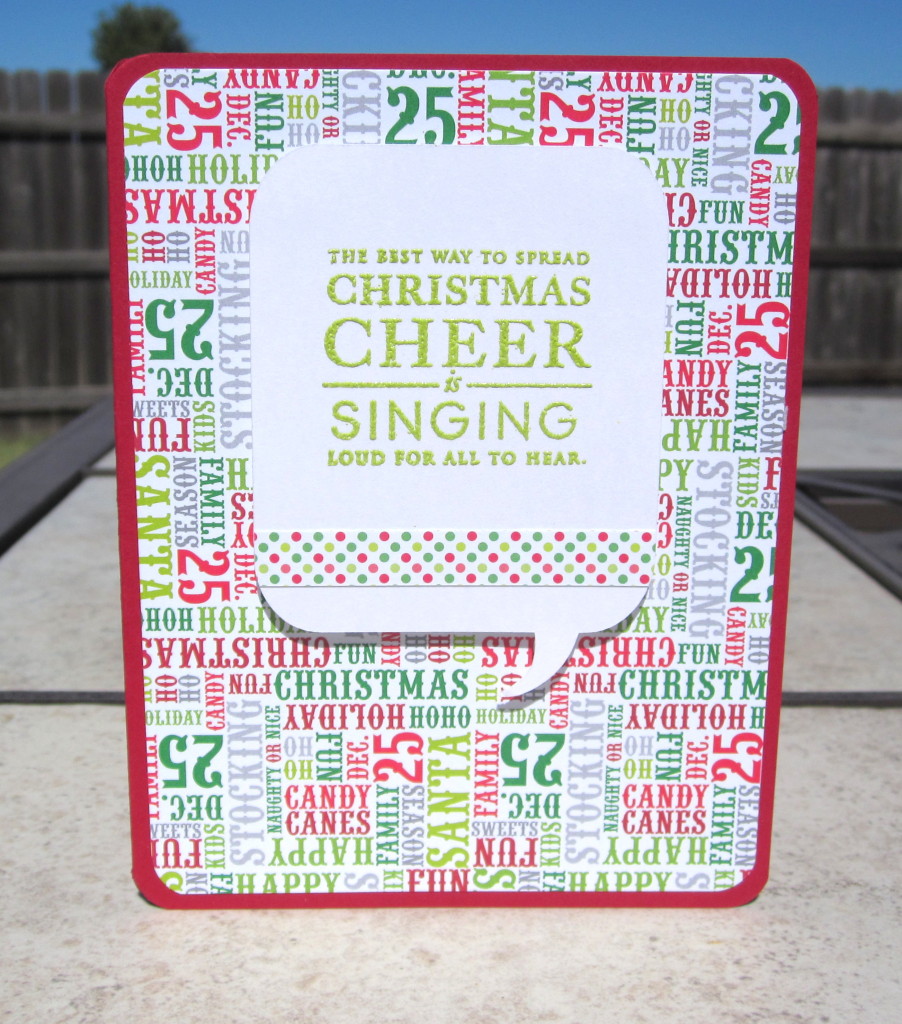 Day 4 – 3×3 Card and coordinating envelope
Day 6 – Non-Traditional Colors
Day 11 – Patterned Paper Strips
Day 14 – Merry Christmas Washi
Day 15 – Merry Christmas Banner
Day 27 – Merry Christmas, Happy New Year
---