I did it – 31 days straight of blogging!  Now that I know I can blog everyday, I'm going to scale back and focus on quality of my posts.
I've saved my favorite card I made this year for last.  I love the smiley lights (from Lawn Fawn) and the glittery paper.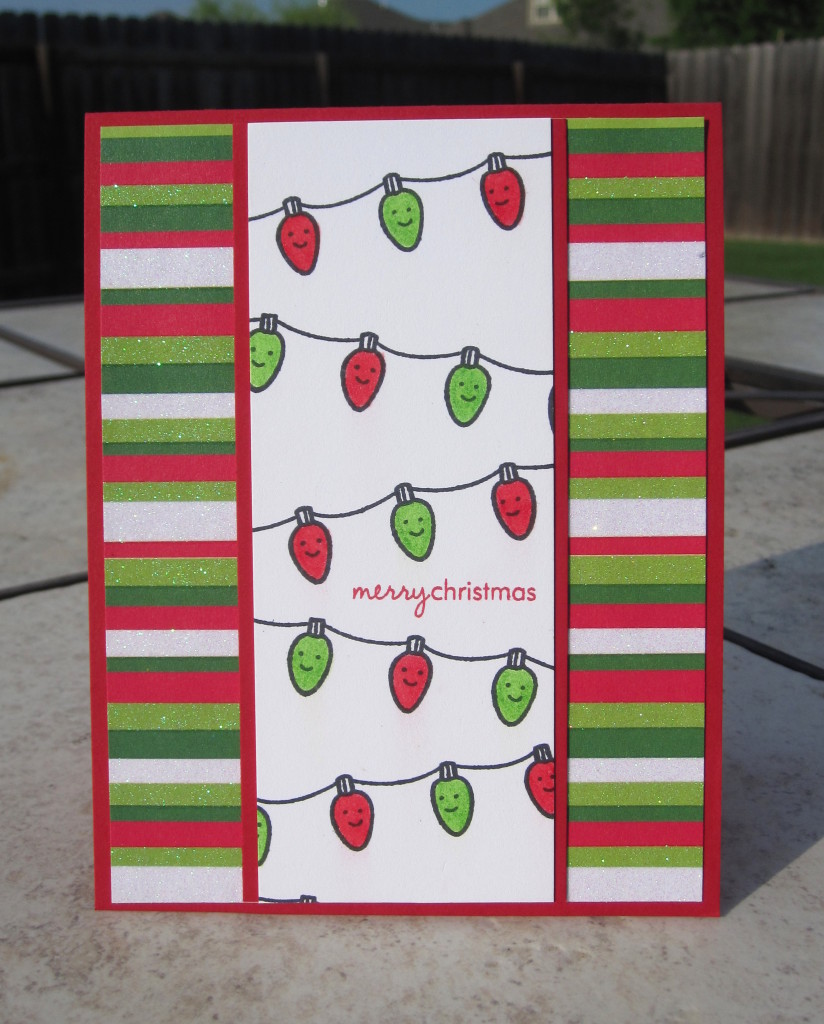 Thanks to everyone who has viewed/commented on my series.  Hope to have some more great Christmas cards before Christmas gets here.
---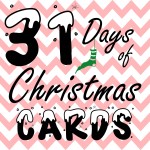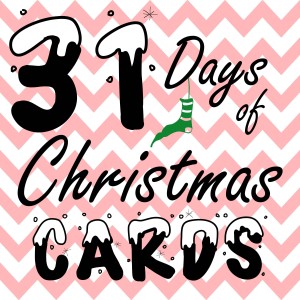 This post is part of the 31 Days in October link up sponsored by nesting place. For 31 straight days, hundreds of bloggers will come together to write about a topic of their choice.