It's day 5 of my 25 Days of Christmas cards inspired by Kristina Werner.  For today's card, I was inspired by the card Kristina made in 2013.  This is another one of my favorite cards made by Kristina.  Here is the link to her video and blog post.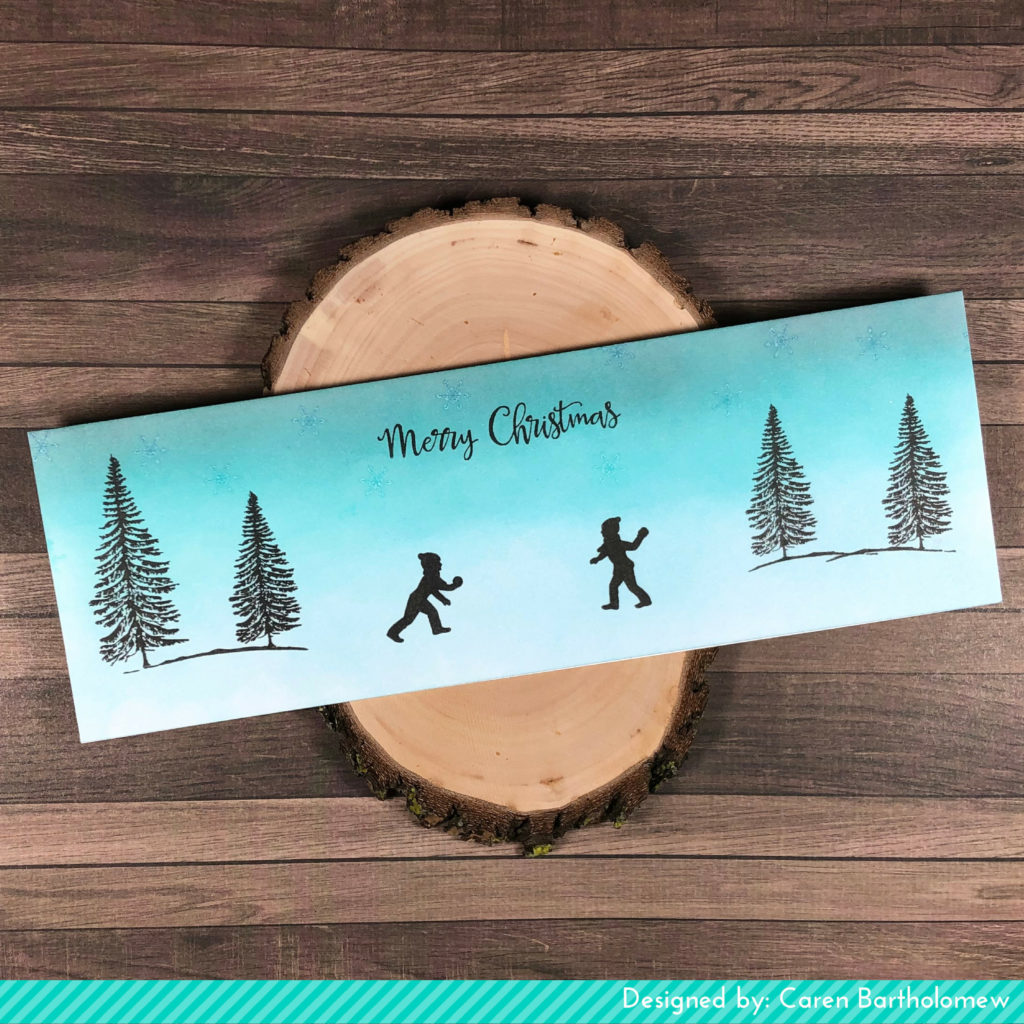 This is only the second time I've made a card with these dimensions – 9 inches by 3 inches.  Not sure why I don't make more of these!  I also ink blended with distress inks.  I love the way ink blending looks.  I only used one stamp set – Winter Silhouettes from Hero Arts – on this card.  I'll be back tomorrow with Day 6!
Thanks for stopping by.