It's day 3 of my 25 Days of Christmas cards inspired by Kristina Werner.  For today's card, I was inspired by the card Kristina made in 2010.  I again used a similar layout that she used onbher card.  Here is the link to her video and blog post.
I loved the embossing that Kristina did on the vellum.  I recreated this using a background stamp from Hero Arts.  I did have some difficulties with this card.  For one, I am not good a free form cutting – I need lots of practice with that or just for go it altogether!  My next issue was that I tried to take a short cut and not sandwich the vellum between the card front and card base.  This really needs to be done so that the inside of the card is clean. The sentiment is from My Favorite Things.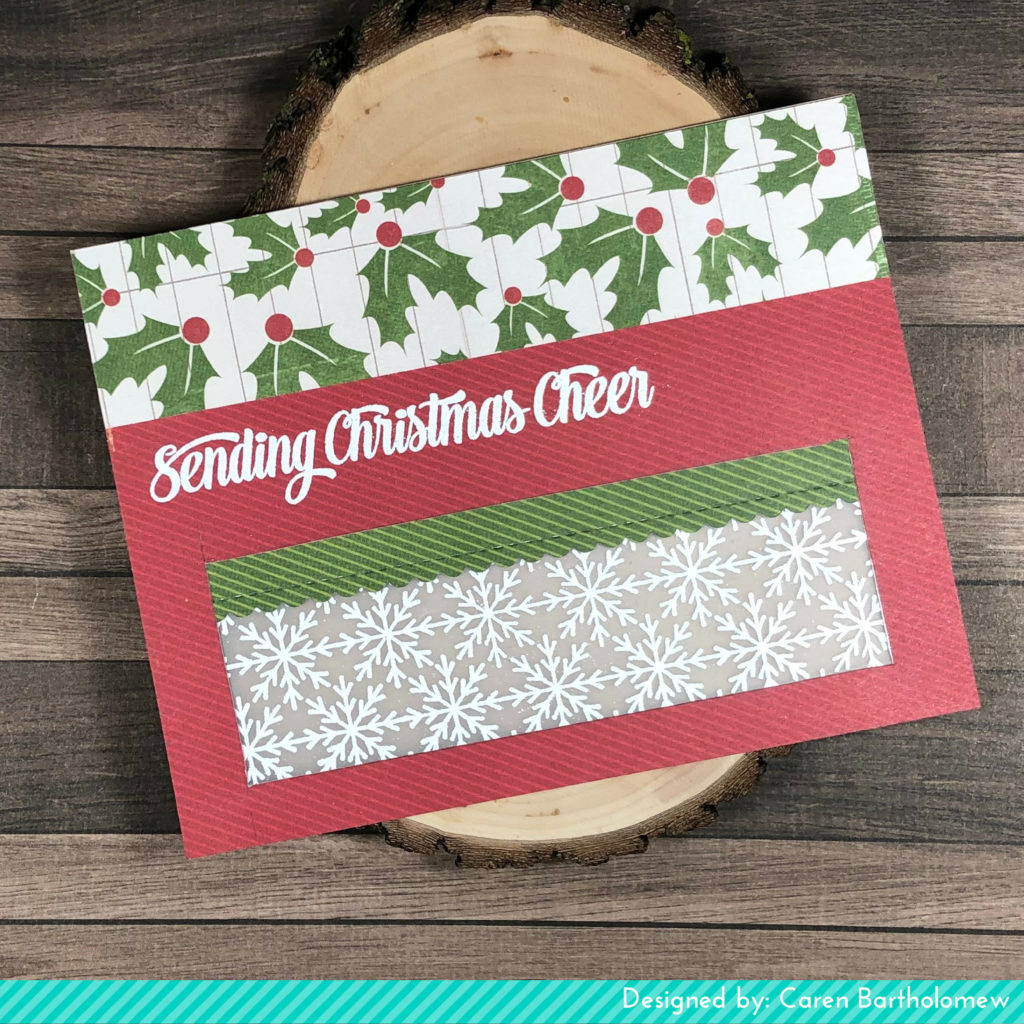 Overall, I'm happy with this card and will definitely try the embossing on vellum again (maybe in this series!)  I'll be back tomorrow with Day 4!
Thanks for stopping by.