Have you guys been keeping up with Kristina Werner's Holiday Card series?  She is on her 10th year of this series.  She creates 25 holiday cards with videos.  I've watched her for years and love how she describes her process of creating cards.
For the next 25 days, I'm going to show you cards that were inspired by Kristina's cards.  I went thru the ten years of videos for each day and picked a card that I was inspired by.
For Day 1, I chose the very first card/video that she used in her card series from 2009 – here is a link to Kristina's video.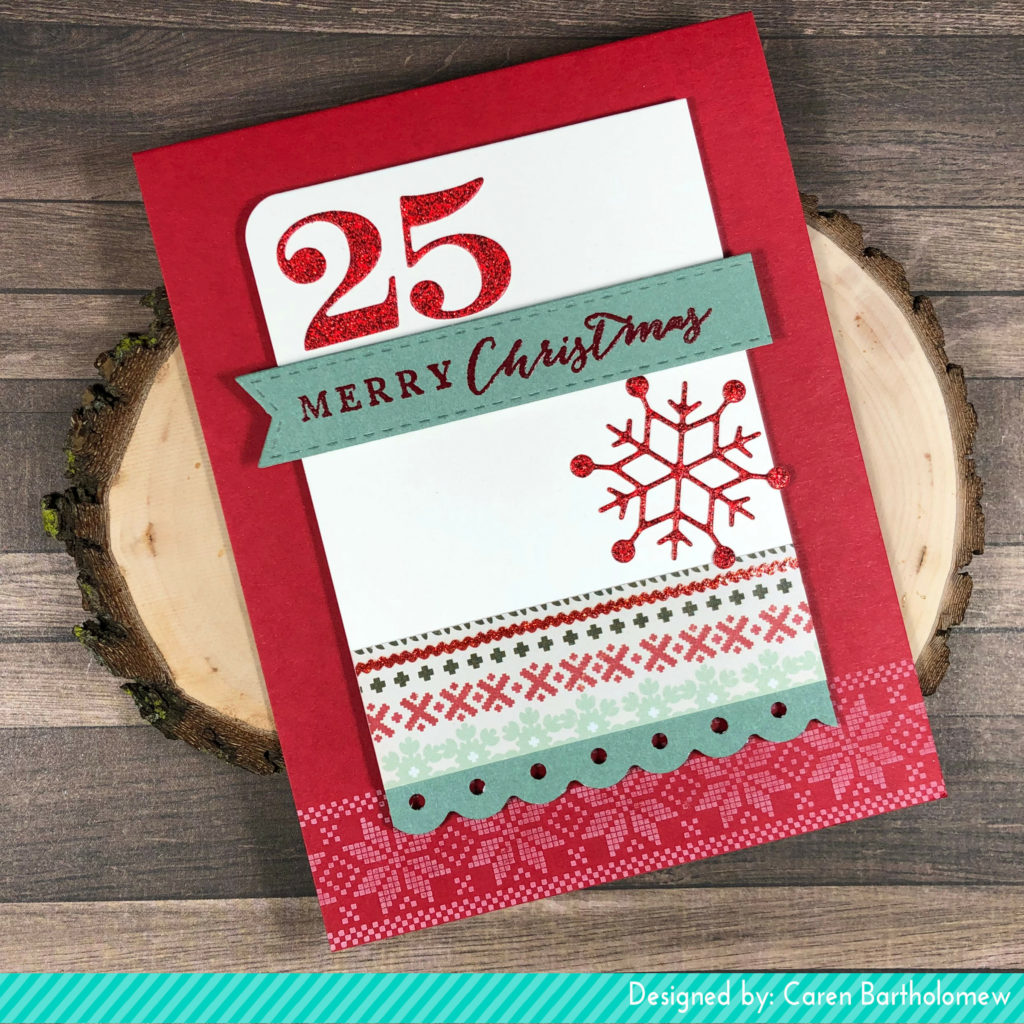 I created a card with a similar layout using supplies that I had on hand.  I really like this simple layout and any chance I have to use patterned paper brings me joy!
I hope you will come back for the next 24 days to see how I was inspired to do my own 25 days of Christmas Cards!
Thanks for stopping by.