Hi everyone!  It's my final week  of my Leading Lady reign at Winnie and Walter.  I want to give a big thanks to Shay for giving me this opportunity and all who have left such encouraging comments on each post.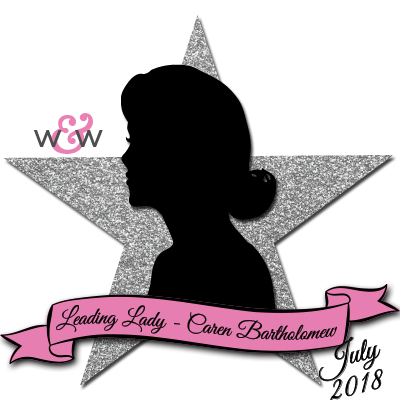 I've saved my favorites for this week!  I created two one layer cards (this was difficult for me) with lots of masking and Copic coloring.  At the beginning of June, I owned one Copic marker with no intention of buying anymore.  Then I took a Copic class, only because a friend of mine was teaching it.  Needless to say, I now own quite a few Copic markers.  I still have so much to learn on how to use these, but I'm super happy on how these turned out.
For my first card, I stamped several of the dogs from the Dog-gone Cute with Evelin T Designs stamp set.   I did some masking to get the dogs all lined up.  I then painstakingly colored them with Copic markers.  I stamped the Happy Birthday sentiment from Happy Dance with Evelin T Designs to finish the card.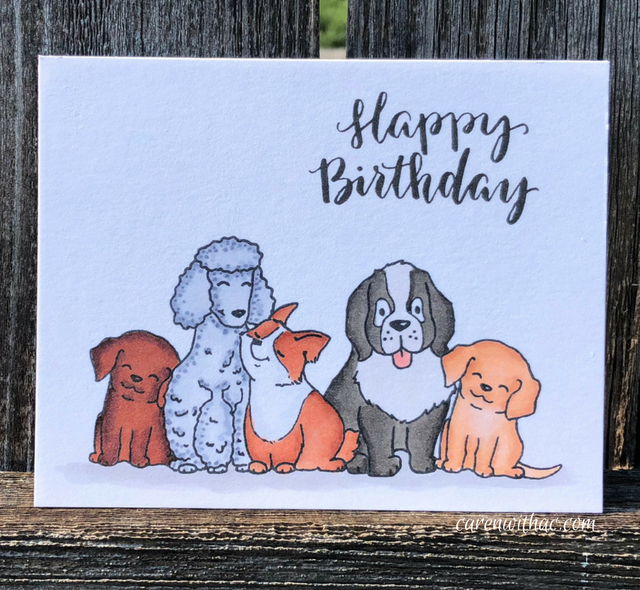 For the second card, I did the exact same thing except with cats from the Purrfect with Evilen T Designs stamp set.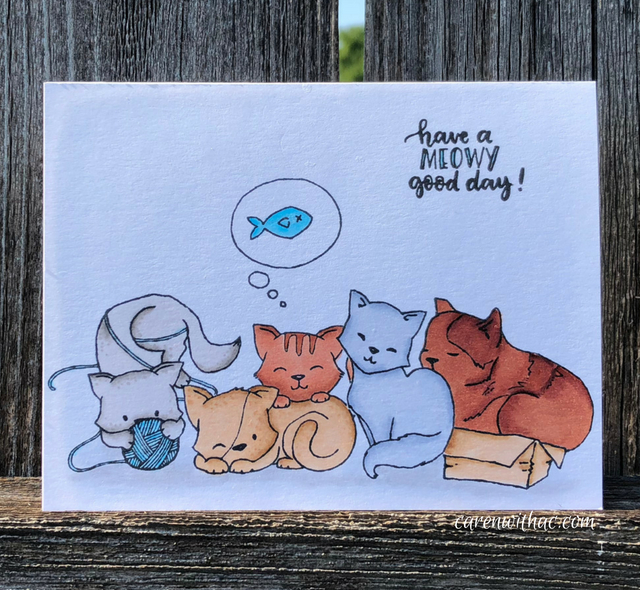 For each card, I first stamped out how I wanted them laid out on a scrap piece of paper (top of the photo below).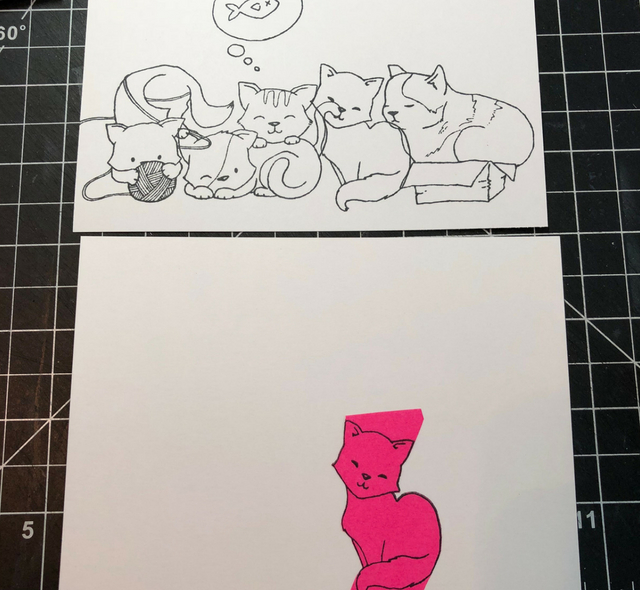 Then I started stamping and masking!  When masking, you want to stamp the ones you want in the foreground first.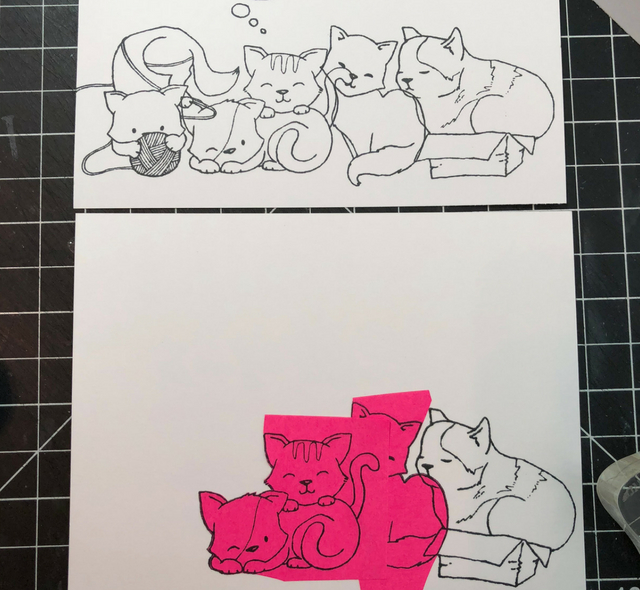 I've thoroughly enjoyed being a Leading Lady and working with such wonderful products at Winnie and Walter.  Thanks again for the love the past three weeks.  Leave a comment on this post by 8/4 for a chance to win a $30 gift card from Winnie and Walter.  I will draw a random winner on 8/4 and contact the winner by email.