Hi everyone!  I'm so excited to be the Leading Lady for the month of July (my birthday month!) for Winnie and Walter.  I had the pleasure of meeting Shay earlier this year at Stamping Away in Kansas.  She is sweet, fun, and generous and I can't wait until we get to play stamps again some day!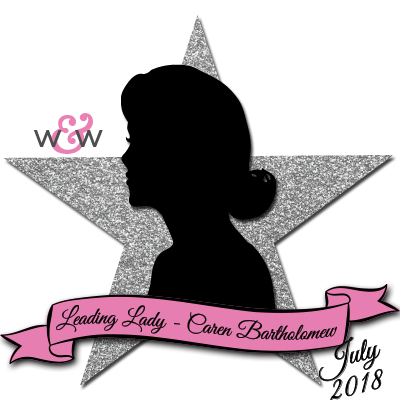 For week one, I'm going to focus on making cards from water colored backgrounds.  I pulled out my water colors (which I need to do more) and made a few backgrounds.  These are quick and easy to make and look gorgeous.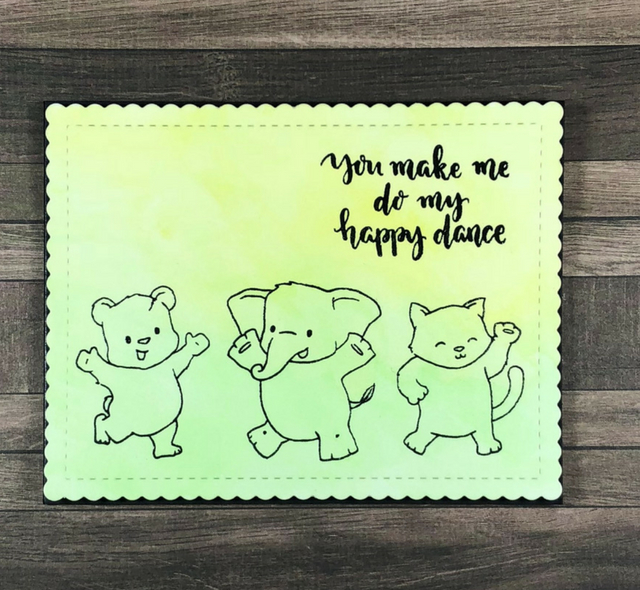 My first background, I used green and yellow water colors to make this simple and soft background.  I then heat embossed the cute dancing animals from Happy Dance with Evelin T Designs and a sentiment from Party On with Evelin T Designs.  If your not a person that likes to color, this is a great way to show off these cute images.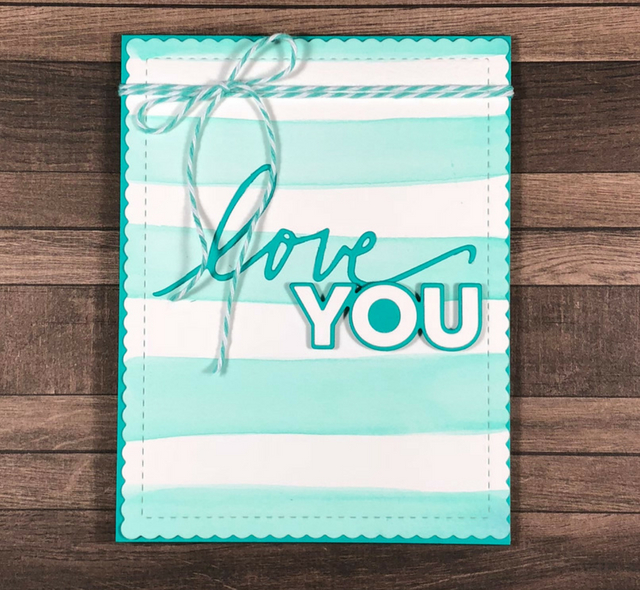 For my next background, I used a wide brush to water color turquoise stripes on a piece of  water color paper.  I really love how this one turned out and wanted to show off the background, so I kept it simple and only used dies.  I used one of the Love dies from In a Word: Love Coordinating Cutaways.  I love this die set and am going to have to force myself not to use it on every card!  The You dies are from Dotty About You with Lydia Evans Cutaways.  I cut top layer out of the same water color paper I used from the background and the bottom layer is from the same card stock I used for the card base.  I popped the you die cut up with some foam tape, and then added some turquoise and white twine at the top to finish off the card.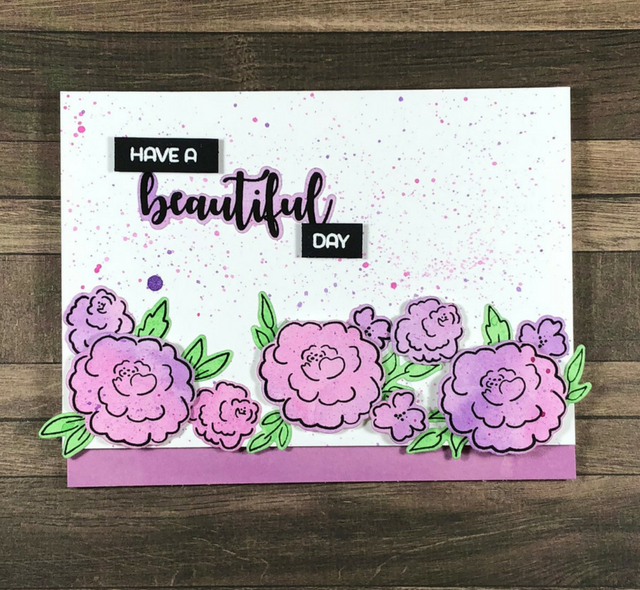 For card three, I water colored a background using pink and purple water colors, and then splattered some of the same colors on it.  Instead of using it as a background, I stamped the sentiment beautiful and the flower images from In Bloom: Ashlee's Rosie Posies with Lydia Evans onto the background paper and used the coordinating cutaway dies to cut them out.  I also water colored some green on water color paper, stamped the leaves, and die cut them.  I used the same pink and purple water colors to splatter on a piece of white card stock.  I arranged the flowers and leaves at the bottom of this piece, popping some of the flowers up with dimensional foam tape.  I white heat embossed the Have a and Day onto some black card stock to complete the sentiment.
I had so much fun making these cards and showcasing the wonderful products from Winnie and Walter .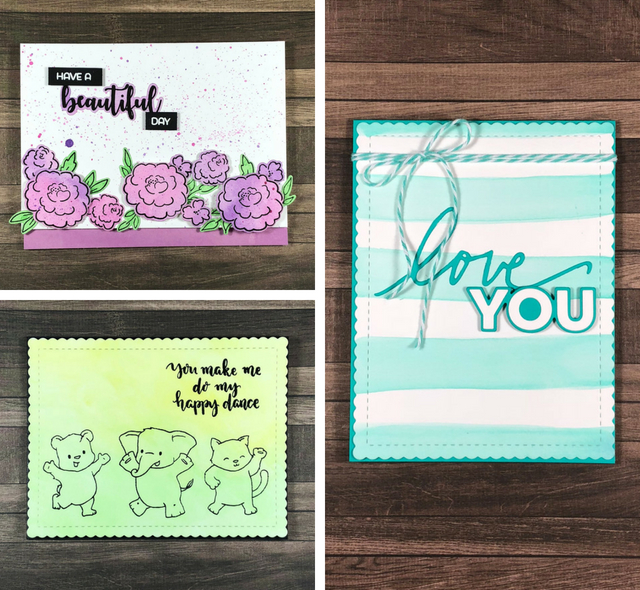 At the end of the month, there will be a giveaway of a $30 gift card from Winnie and Walter here on my blog.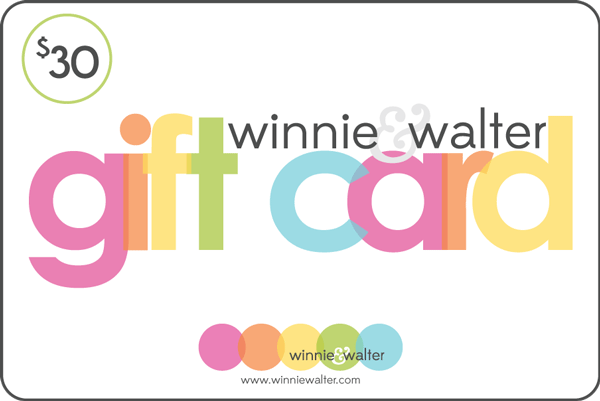 I'll see you next week, thanks for joining me!