Remember a couple of weeks ago when I said the warm weather has arrived, well now the hot weather is here – in the 90's this week!  This makes it hard to get in the mood to make Christmas cards.  I was able to push through and make a couple of cards for the Merry Christmas Challenge!  This week was anything goes with an optional theme of gift cards.  I choose not do do the optional theme this week.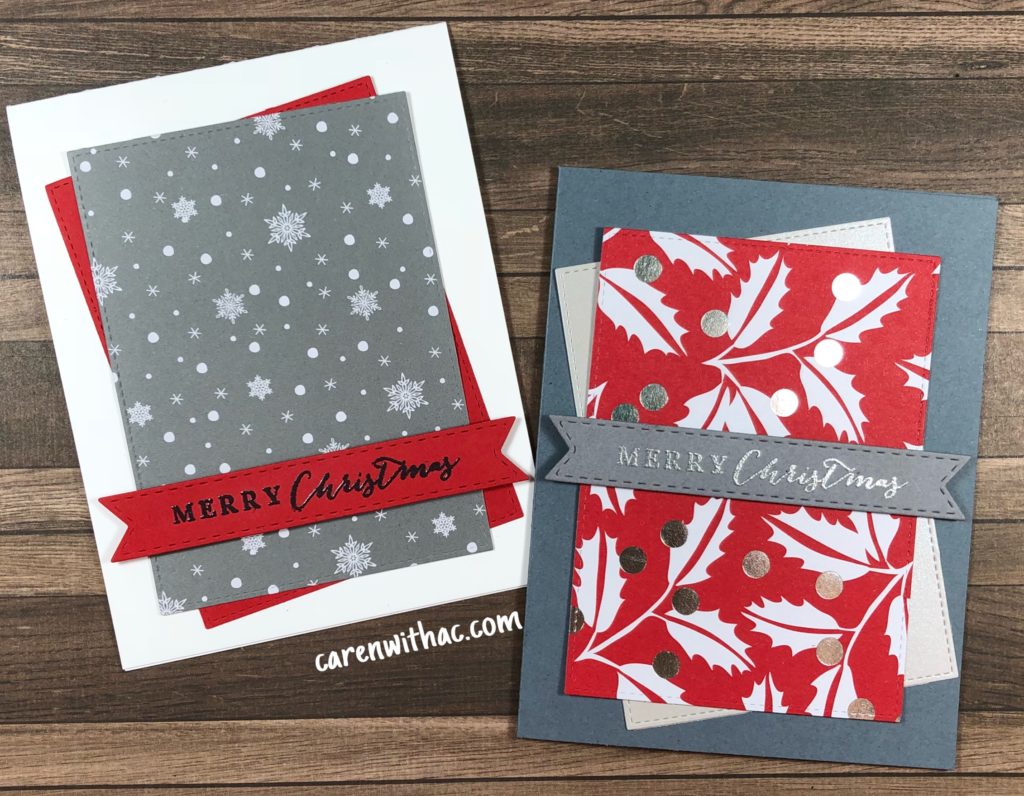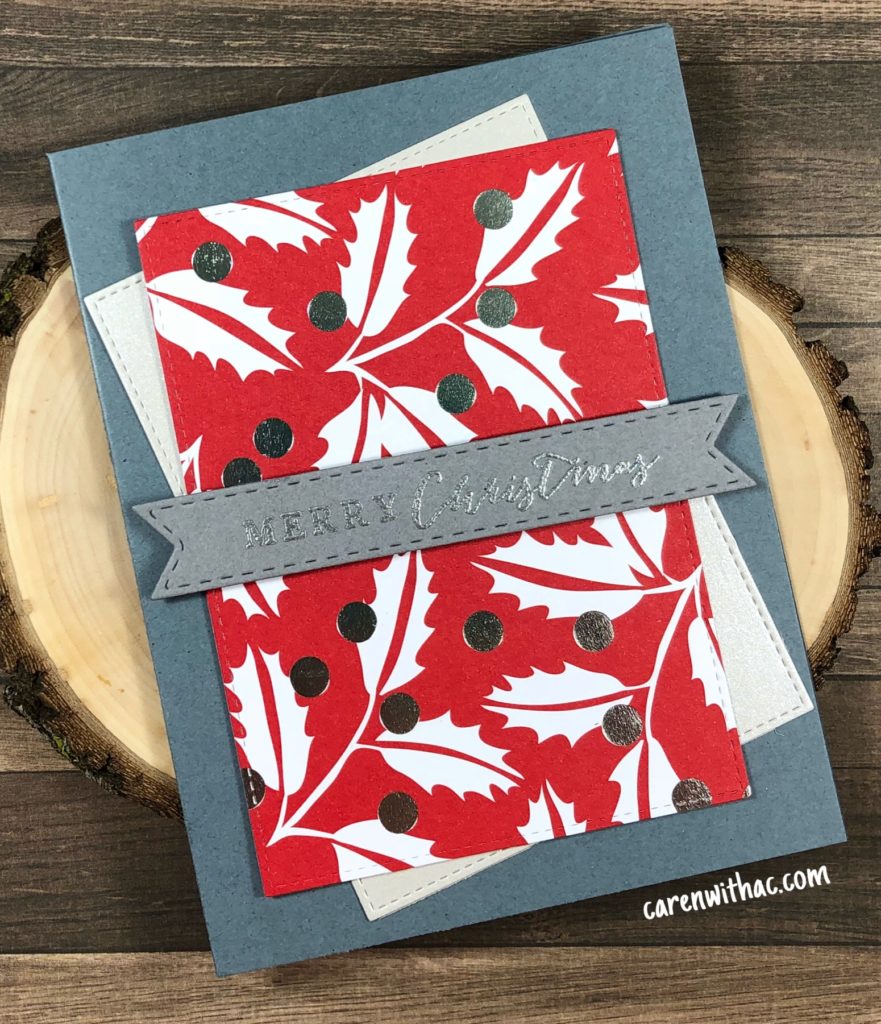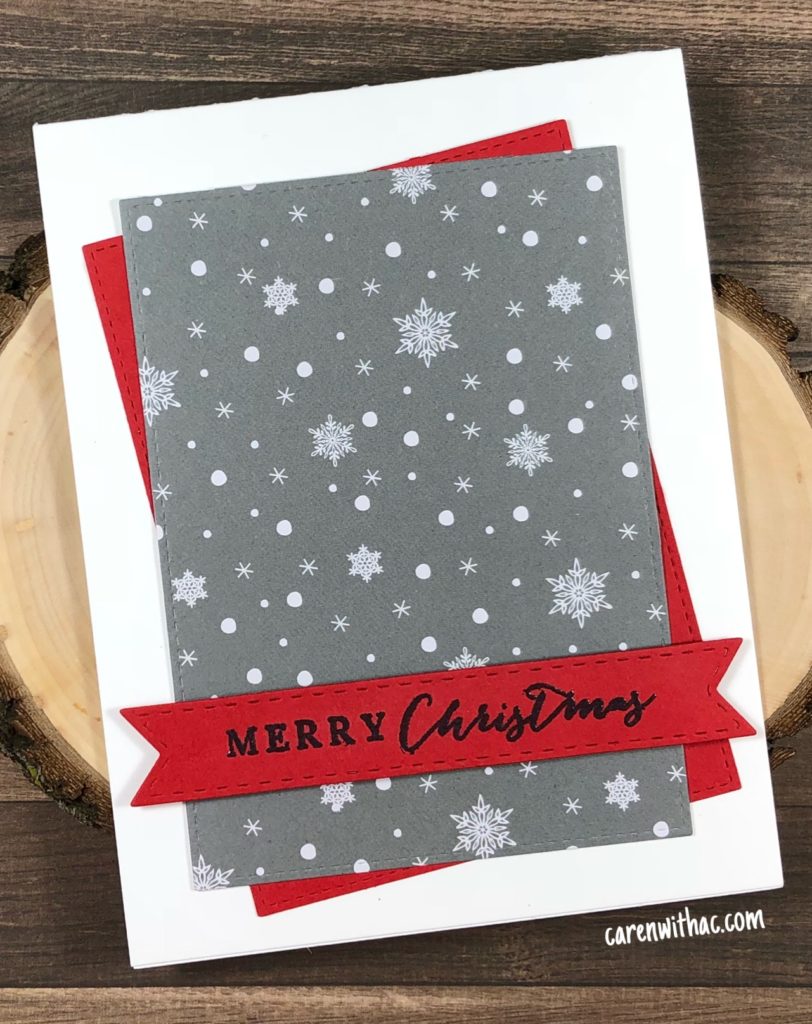 I used the Freshly Made Sketch for this weeks cards.  The pattern paper is from Recollections, and the sentiment is from Hero Arts.
Check out the rest of the teams creations on The Merry Christmas Challenge blog and join in on the fun.
Thanks for stopping by!