Ok, so I never really went anywhere, I've just been ignoring my blog for the last six months. I've made some new goals for this year though.
Blog More – goal is to post at least 4 times a month
Enter more challenges – I already have completed two that I hope to post this weekend
Craft more – in addition to creating cards, I'm teaching myself how to sew
With all that being said, here is one of my favorite cards that I made in 2012.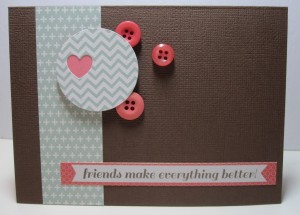 Come back tomorrow for my challenge cards I made!